Information
Creating a vibrant and green link to the Rundle Mall Precinct and a destination where people shop, visit and spend time.
Summary
Budget
Funded by City of Adelaide
Contact
Enquiries and feedback:
City of Adelaide Gawler Place Team
1300 766 046

feedback@gawlerplaceupgrade.com.au
25 Pirie Street Adelaide
Register for project updates via the email address above.
Timeline
Construction starts

May 2018

Underground utility services relocation and upgrades Installation of new storm-water pits and underground pipes

Early investigative works complete

Mid March - April 2018

Early investigative works - underground service and condition investigations

Construction tender opened

November 2017

Concept design updated

September 2017

Concept design released

June 2017

Information sessions and community engagement

May and June 2017
Project Information
Resources

Background

Gawler Place is one of the busiest streets in Adelaide and connects city workers, students, visitors, tourists, delivery and private vehicles and taxis to Rundle Mall, North Terrace, ANZAC Memorial Walk on Kintore Avenue, the Riverbank, car parks and public transport.
With around 25,000 people moving between Grenfell Street and North Terrace every day, the City of Adelaide has committed funding to the upgrade of Gawler Place. This commitment recognises the important role Gawler Place plays as a link to the heart of the Rundle Mall Precinct and will ensure that it remains a destination where people shop, visit and spend time.
On completion, Gawler Place will be a vibrant, green and people-focused street and provide a high-quality retail experience. It will feature new footpath and road surfaces, lighting, seating and spaces for socialising. Green elements such as trees, understory planting and climbers will ensure Gawler Place is an attractive and inviting place to be.
YourSay
Community and stakeholder engagement was conducted on the Gawler Place Upgrade Concept Designs in May and June 2017. To view the results of the engagement visit Your Say Adelaide. Council will continue to work closely with Gawler Place traders, businesses, building owners and stakeholders and the wider community as the upgrade is constructed.
Choose a stage
For more information select a stage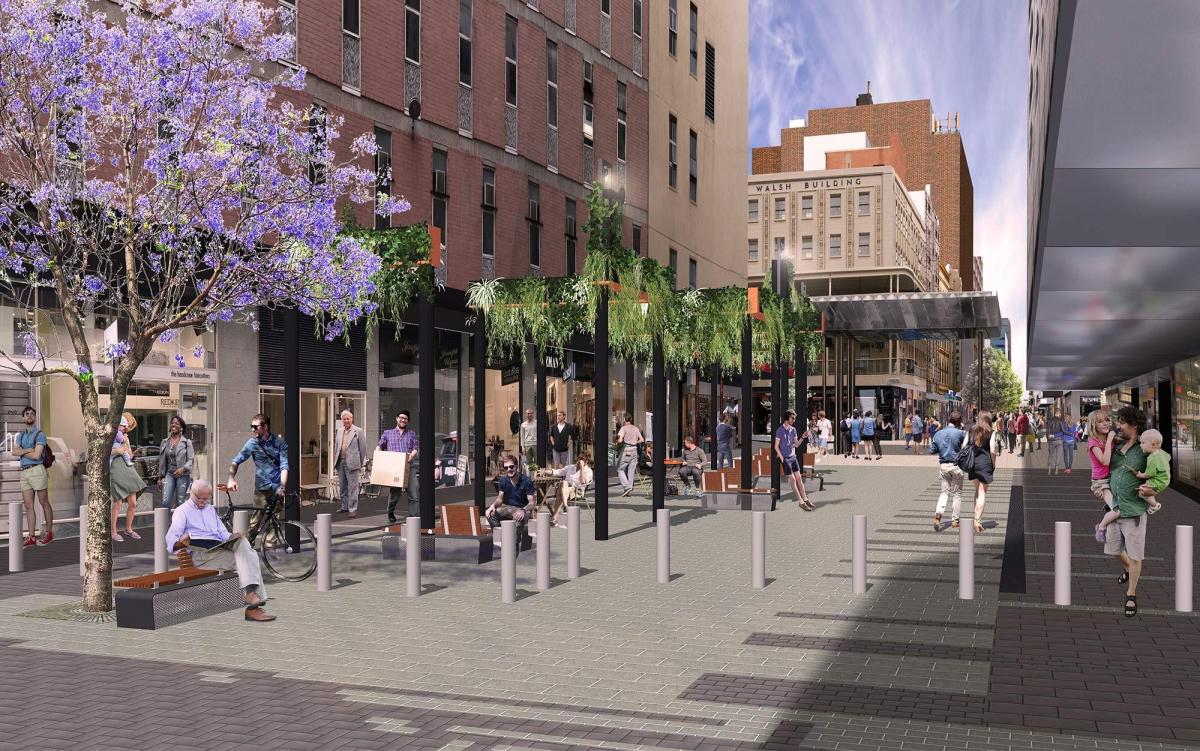 Concept designs for the northern section of Gawler Place from North Terrace to Rundle Mall currently include:
Widened footpaths
Trees
Loading zones
Accessible parking
Bicycle parking
An Arbor
More space for activations and events
Opportunities for public art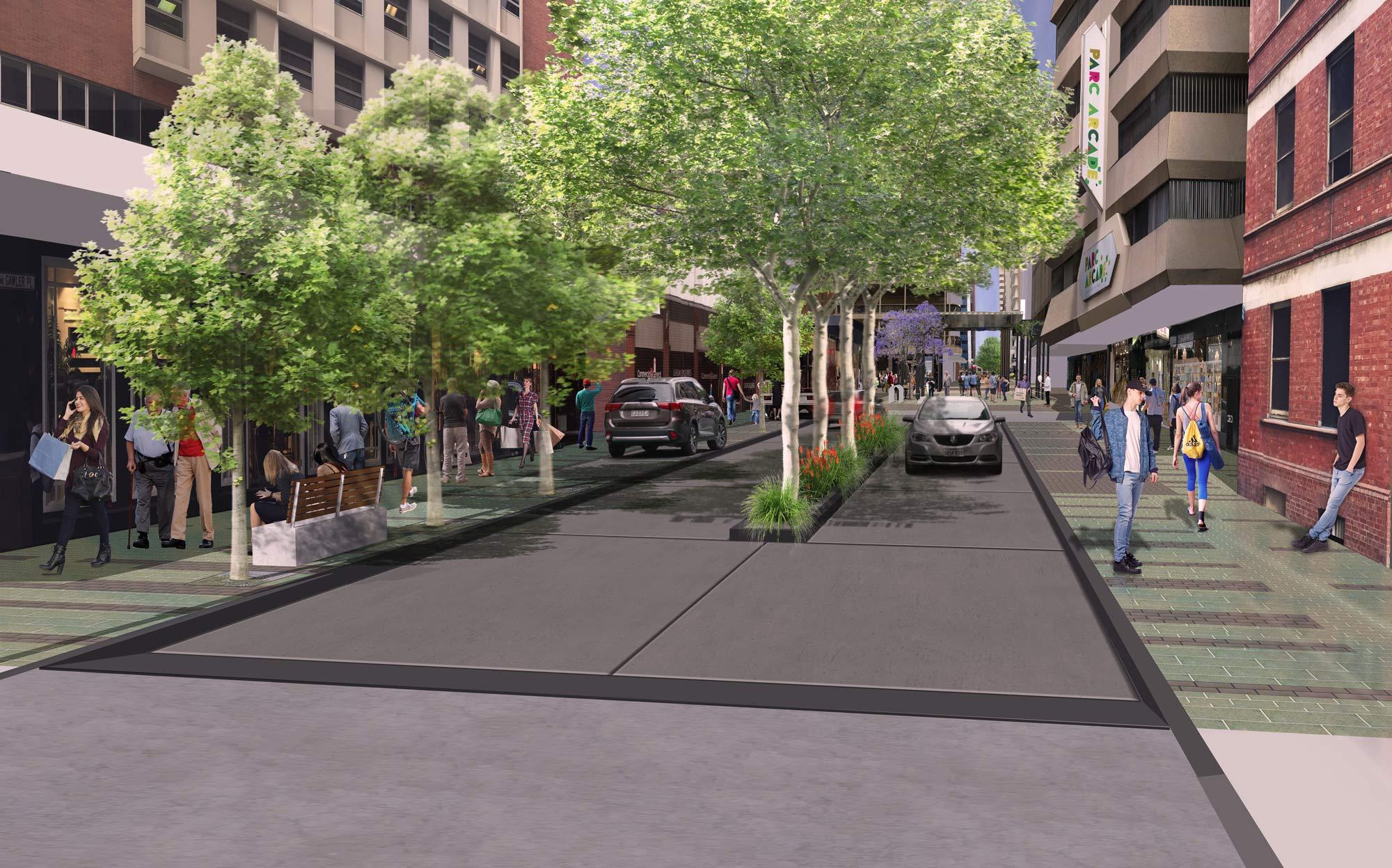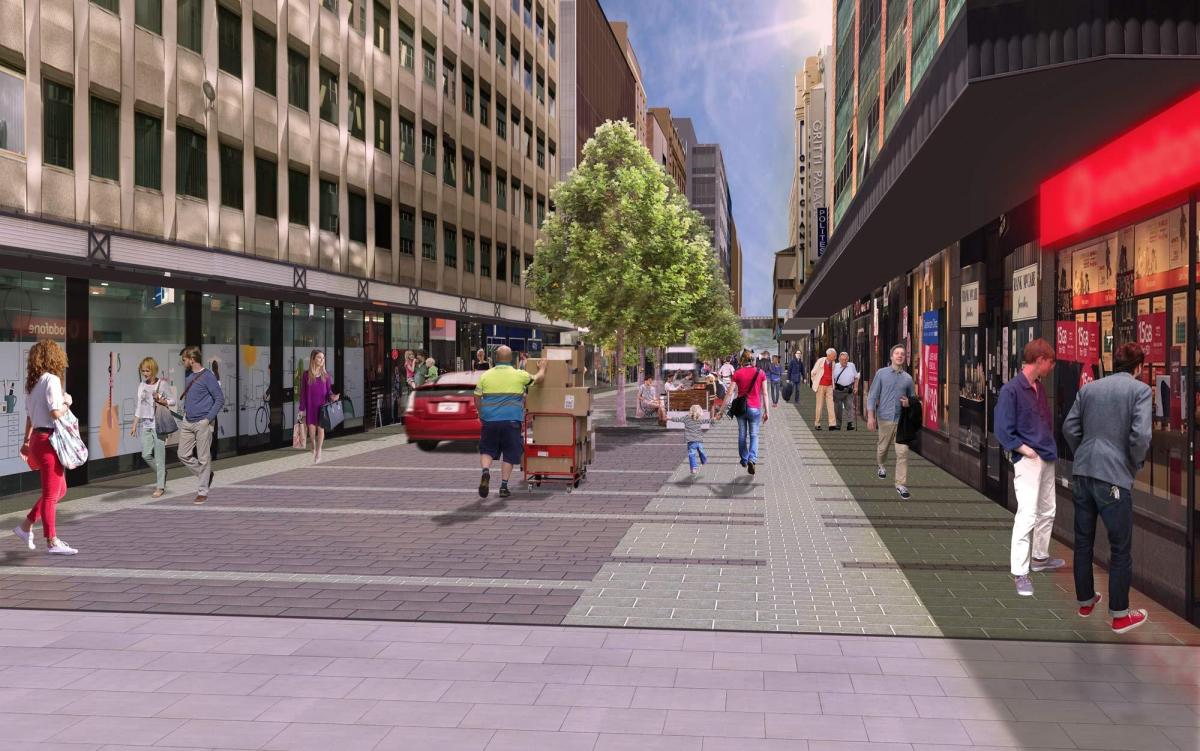 Concept designs for the southern section of Gawler Place from Rundle Mall to Grenfell Street currently include:
Widened footpaths
Trees
Loading zones
Bicycle parking
Opportunities for public art