Information
A unique, vibrant and inspiring multi-use destination in the Park Lands for all to enjoy.
Timeline
Stage two construction begins

September 2017

Stage one construction begins

June 2017
Background
Pelzer Park / Pityarilla Activity Hub was born out of the local community's desire to have a variety of recreational and play options in the Adelaide Park Lands that are able to be serviced by high quality facilities and amenities.
The goal of the project is to create an exemplary, community park that has been designed and planned in response to the ideas and feedback generated via the 'Shape the Park Lands' engagement, current and forecasted population growth data from the south of the City and within the City of Unley, as well as to improve connectivity to the BMX hub in Blue Gum Park / Kurangga and existing bikeways.
The $5 million of funding for this project comes from the South Australian State Government's $20 million commitment to revitalise the Park Lands through the Planning and Development Fund. The first zone of the Park to undergo construction was the dog park, with construction for the remaining design of Pityarilla currently underway. There is also an intention to include a community plaza in the project, plus landscaped promenades for improved cycling and pedestrian access, and community courts, in addition to lighting, shelter, public art, signage and other amenities.
Choose a stage
For more information select a stage
Located to the north of the hub, the dog park will be a fenced space for dogs and owners to safely exercise.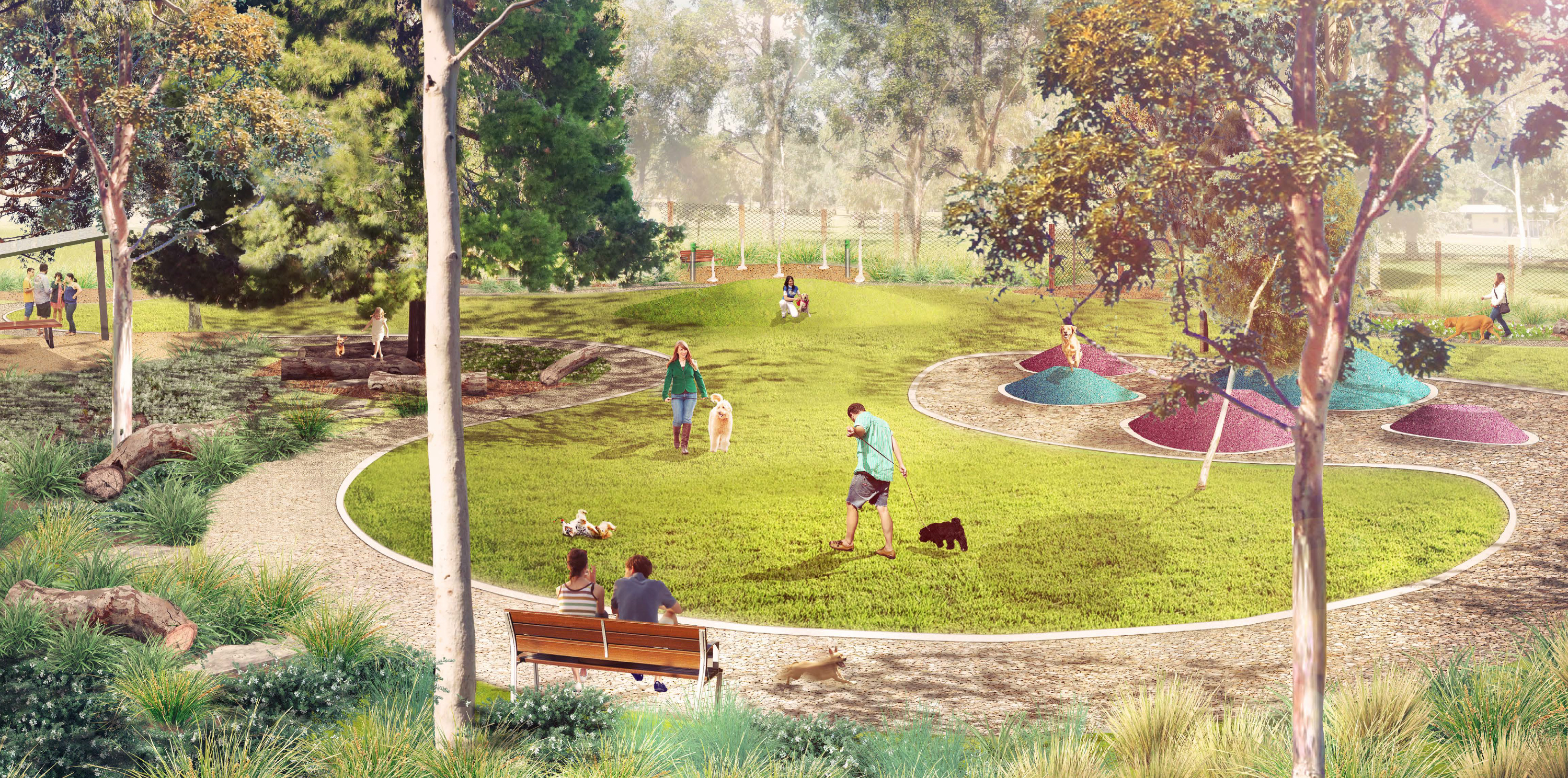 Dog Park - artist impression only.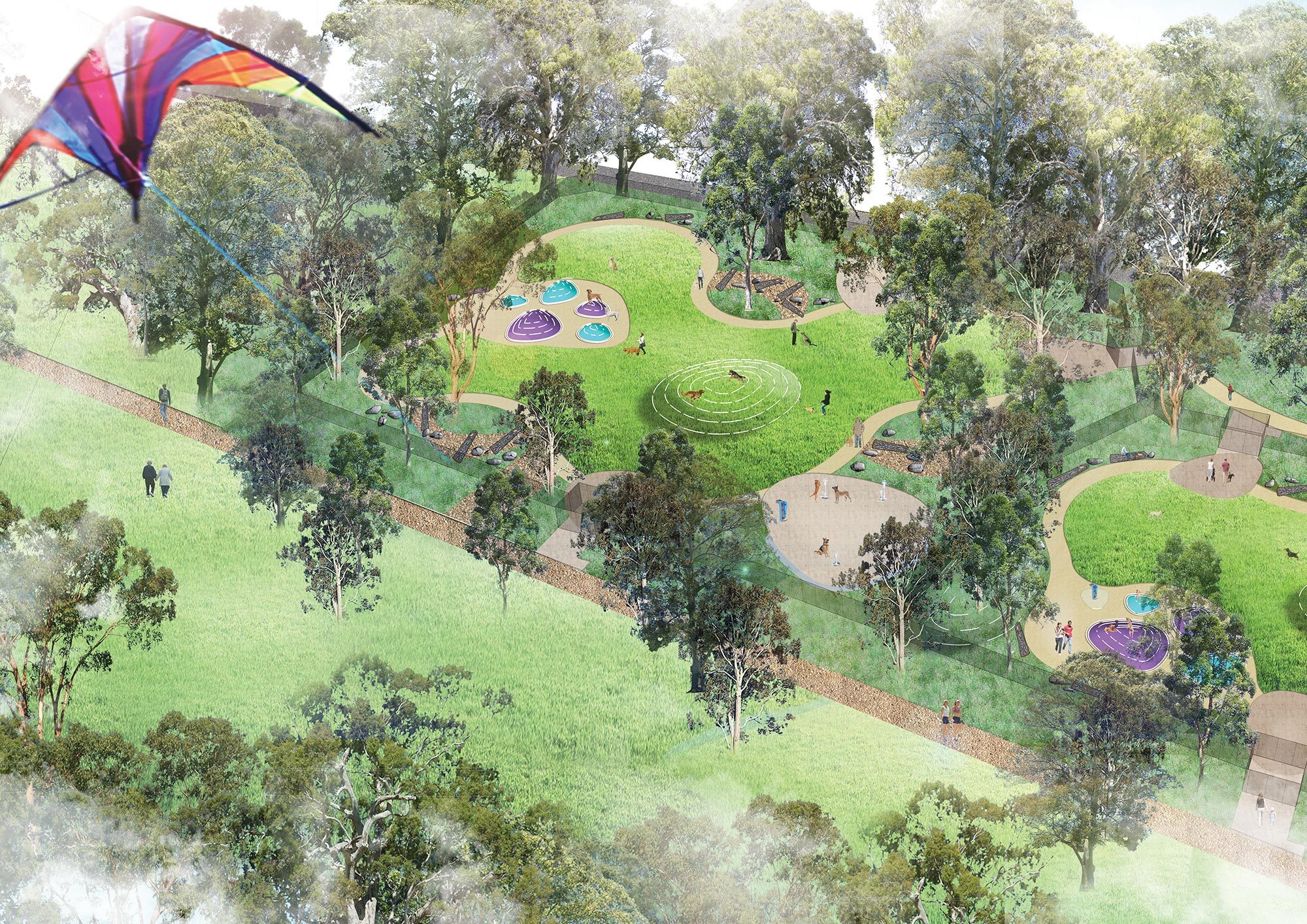 Dog Park aerial view - artist impression only.
Marshmallow Playspace will be upgraded and the plaza, community courts, nature play and event space will be constructed.